The student and faculty arts building will house a vibrant and growing arena of arts teaching and learning at Rice and will foster innovations and collaborations that draw students from all schools at Rice, most notably engineering, architecture and the humanities. —Dean Kathleen Canning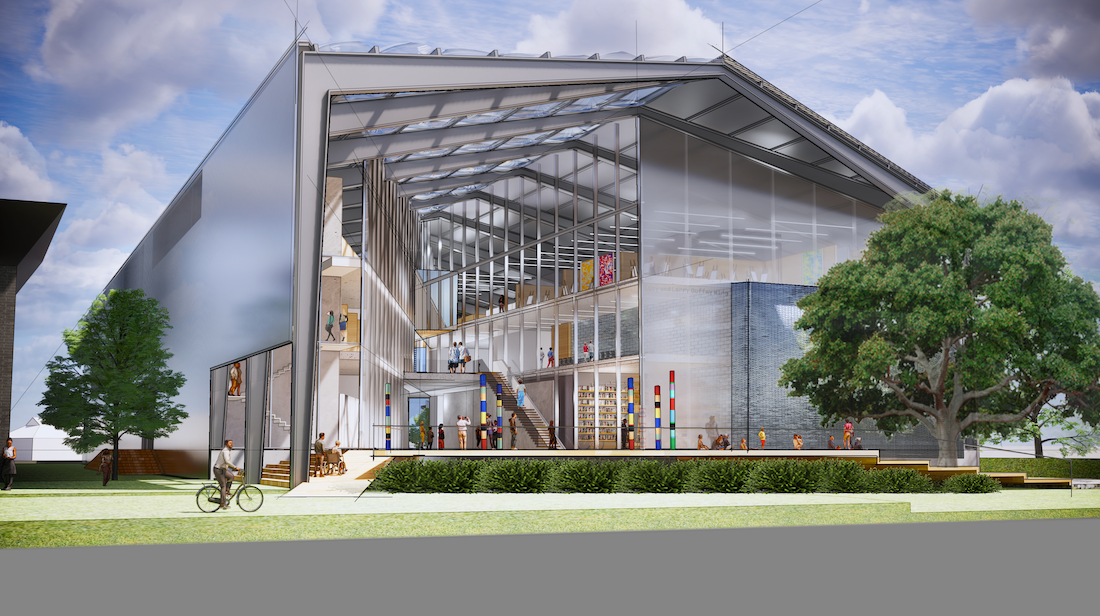 To be built on the ground of the Rice Media Center, this new facility will complete the arts corridor on campus by bringing the department's academic excellence and artistic innovation into closer proximity to the Moody Center for the Arts and the Shepherd School of Music.
Our new academic hub for arts education, production and exhibition will conjoin our studio arts, theater, cinema and photography programs together under one roof, spurring experimentation with and between artistic, humanistic and scientific endeavors, and fulfilling a vision of Rice as an institution dedicated to liberal arts education.
Your support is crucial to fulfilling this vision for the arts at Rice and for ensuring that we can continue to meet the needs of students from all disciplines on campus, notably engineering, music, the social and natural sciences, and the humanities, who seek the new and varied perspective a contemporary arts education affords.
To support this building project or any other area in Visual and Dramatic Arts, you can give today using our secure online giving form. To learn more and to discuss gift opportunities, please contact us.
Student and faculty stories