Program Overview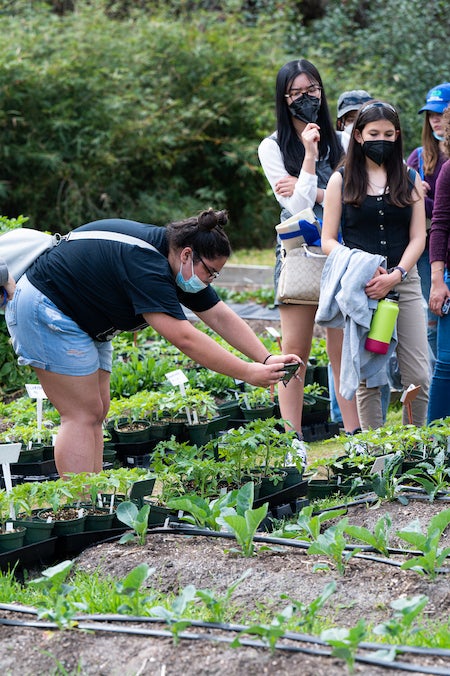 Through generous funding from Terri and Terrence Gee, the Civic Humanist Program seeks to build relationships between Rice University and high schools serving underrepresented and economically disadvantaged students. Funding supports faculty visits to high schools to both share faculty research expertise in humanistic inquiry and to provide perspectives on topics that teachers and students are pursuing in their own classrooms. The Civic Humanist Program also offers support for high school students to visit the campus of Rice University to explore programs in the School of Humanities. Teachers and administrators can request coverage of the costs for transportation and meals related to student group visits.
For faculty visits to high schools, which will resume in the spring of 2023, teachers and school administrators may choose from a curated list of humanities faculty presenters who offer lively presentations that also address some TEKS standards. Faculty presenters will invite the students to experience the kind of instruction that takes place in a college-level humanities course.
Student visits to Rice University include campus tours led by undergraduate students and meetings with faculty and current Rice students based on the interests of the student group. For instance, one previous school visit focused on the topic of environmental studies. You may see a full range of possible topics here.
Please contact Associate Dean Fay Yarbrough for more information about student visits to campus or faculty visits to Houston area schools: fyarbrough@rice.edu.
---
Civic Humanist Speakers
ARTS AND THE CREATIVE EXPERIENCE

SOCIAL GOOD AND SOCIAL JUSTICE

ETHICS, VALUES AND MORALITY

GLOBAL CITIZENSHIPS AND CULTURES

SCIENCE, TECHNOLOGY AND SOCIETY