Program Overview
The Civic Humanists program works with eight to ten local city schools in collaborative programming that brings high school students to Rice and sends Rice faculty to high schools. At Rice, students experience undergraduate-led tours of the Rice Gallery's installations and lectures by Rice graduate students, outlining their personal journeys to college and providing some intellectual context for discussion of the installations.  
By pairing the gallery tour with a lecture, the program gives high school students a chance to participate in the pedagogy that happens in a university-level humanities course.  In the spring, faculty speak at high schools on their individual research and expose students to topics in higher education. 
If you are a local high school teacher or administrator interested in becoming involved with Civic Humanists, please email the program manager, Alexander Lowe McAdams.
You can read about some of the student visits to Rice on the public humanities news & media page, or in the Rice at Large magazine (Summer 2016).
With advisement from the HRC senior faculty and staff, the Civic Humanist fellows prepare, coordinate, and present interactive lectures to high school audiences across the greater Houston metropolitan area. Our lecturers prepare vibrant interactive presentations catered to high school students. This year's fellows are looking forward to preparing their lectures in both synchronous and asynchronous remote formats to accommodate our partners amid continued COVID-19 disruptions.
The Civic Humanist fellowship has evolved over the course of the program's history. To learn more about our program schedule during our most recent years.
Our Current Fellows
Nina Cook, a PhD student in the Department of English, studies nineteenth-century British literature and its intersections with painting, book illustration, and visual culture. She is also invested in how these fields intersect with the history of optics.
 
De'Anna Daniels, a PhD candidate in the Department of Religion, researches Black religion, the intersections of Hip-Hop, Womanism, and gender, Black speculative fiction, visual culture, and art. She is also interested in critical race theory and cultural studies.
 
Annie Lowe, a PhD candidate in the Department of English, researches literary spoofs on technology, the mathematics of hoaxes, faux physics, and pseudo-scientific fiction. Her dissertation project, "Hoax Machina," reconsiders coincident formalist and structuralist developments in the history of logico-mathematics, philosophy of language, and literary theory, understood as a narrative playfully doubled in hoaxic literature from the early avant garde to our contemporary period.
 
Alexander Lowe McAdams (Program Manager) researches the intersections between literature, emergent theories of science, and Western religious hermetic and esoteric philosophies. She successfully defended her dissertation Theophanic Reasoning: Science, Secrets, and the Stars from Spenser to Milton in April 2020.
Fellows
With advisement from the HRC senior faculty and staff, the Civic Humanist fellows prepare, coordinate, and present interactive lectures to high school audiences across the greater Houston metropolitan area.
Read more about our current fellows for the 2020–2021 academic year below.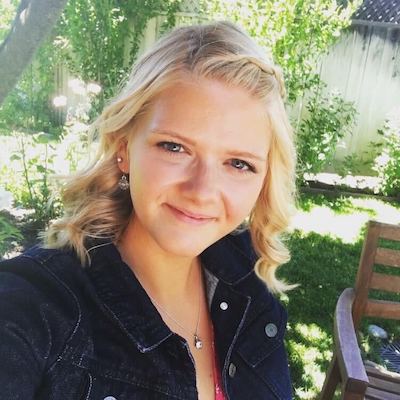 Nina Elisabeth Cook is a third-year Ph.D. student in the Department of English at Rice University. Prior to her doctoral study, Nina received her bachelor's and master's degrees from the University of Texas at Dallas in literary studies. Nina is a trained educator and has assisted a variety of English literature courses on a variety of topics, including the philosophy of horror in film, Shakespeare's "green" works, and the rise of the novel in eighteenth-century literature. This is Nina's first year participating in the civic humanist program, and she is excited to share her passion for the humanities in a public forum. In particular, she hopes to inspire high school students in the Houston metro area to pursue knowledge in their journey to adulthood. Her love of literature and accessible education is reflected in her presentation materials for the program, which traces the adaptive history of Beauty and the Beast and its influence on our contemporary imagination. When she is not studying for her qualifying exams, Nina likes to decompress by baking, practicing yoga, playing the piano, and watching teen dramas on television.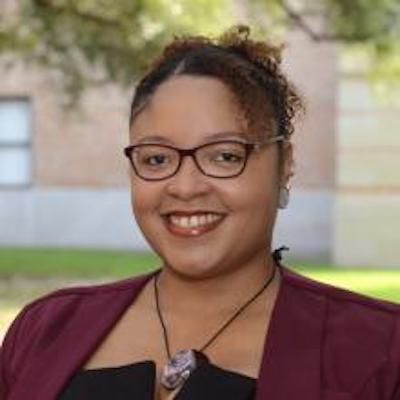 De'Anna Monique Daniels is in her fifth year of doctoral study in the Department of Religion at Rice University. De'Anna received her bachelor's degree in religious studies from Alma College and boasts an impressive array of credentials in graduate study, including an MDiv and a ThM in Theology and Ethics from Union Presbyterian Seminary and a master's degree in American Studies with an emphasis on women, gender, and sexuality from Lehigh University. Her expertise in African American religion inspires her popular lecture, "Imagineering Possibility: Black Mermaids, Imagination, and the Humanities," in the Civic Humanist program. A dedicated educator at the collegiate and pre-collegiate levels, De'Anna is particularly suited for her role in the program. She excels at taking complex theories and ideas from her graduate research and distilling those concepts into accessible, engaging content for high school students. De'Anna's vibrant presentation skills are a direct result of her passion for working with Houston teens whose backgrounds reflect her own experiences as a high school student. When she is not pondering melanated mermaids, De'Anna is typically found watching movies, consuming reality TV, or reading speculative fiction.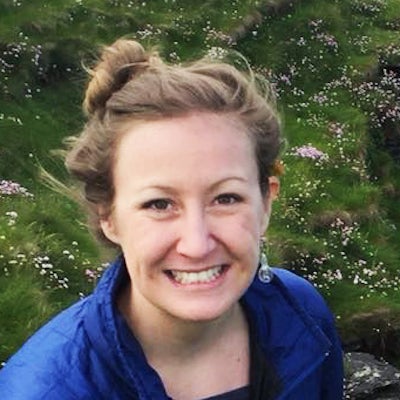 Annie Lowe is an advanced doctoral candidate in the Department of English and studies representations of hoaxes in literary works. Annie holds a bachelor's degree from the University of Central Missouri and two master's degrees in English from the University of Kanas and Rice University. Annie is a veteran college-level instructor and has taught a variety of lower- and upper-division courses, including introduction to literary studies, masterworks of fiction, special topics in cyborg and cybernetic literature, critical reading and writing, and freshman composition. Her second year as a lecturer in the civic humanist program, Annie is excited to continue working with Houston's talented and diverse set of high schoolers, a task she views as a personal and professional privilege. Her presentation for the program delves into the history of art and its mind-bending relationship to artificial realities and hoaxing audiences. When she is not working on her dissertation Hoax Machina, Annie's favorite pastimes include collaging, reading experimental fiction, eating cheese, pranking her partner Eliot, and playing with her beautiful cat Meatball.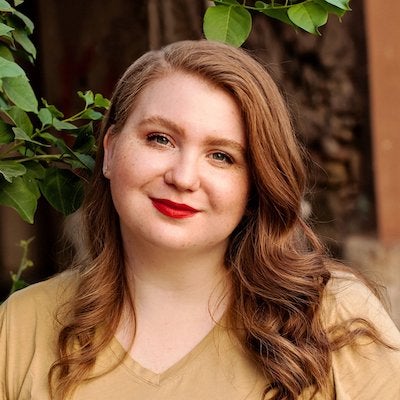 Alexander Lowe McAdams has managed the Civic Humanist program since 2019. She successfully defended her dissertation in the spring 2020 semester and continues to write, research, and give presentations in early modern literature, reception of antiquity, and the histories of philosophy, religion, and science in the Western world. Alexander received her bachelor's degree from the University of Mississippi in English with a minor in art and graphic design, and her master's degree in English from the University of Massachusetts Boston. Outside of academia, Alexander has worked in both the creative and editorial industries, including newspaper journalism, university communications, and graphic design. A dedicated college-level instructor, Alexander is committed to providing accessible teaching strategies for university students, especially those who are the first in their families to pursue higher education. While teaching her students rigorous research techniques and writing skills, she also incorporates interactive technologies and projects in the classroom that are geared toward the student's capacity to think both critically and creatively in the classroom. Before transitioning to her current role in the HRC, Alexander served as an editorial fellow at SEL Studies in English Literature 1500–1900 for four years.
2019–2020 Partners
During the 2019–2020 academic year, the Civic Humanist program collaborated with humanities educators at the following secondary schools (listed alphabetically):
Alief Elsik High School
Alief Taylor High School
César E. Chávez High School
Heights High School
Jack Yates High School
North Houston Early College High School
Westbury High School
YES Prep – White Oak campus
If you are an educator looking to collaborate with us, please email the program manager, Alexander Lowe McAdams, expressing your interest.