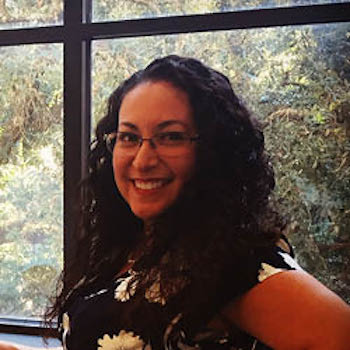 We are pleased to announce, on behalf of Dean Kathleen Canning and the School of Humanities Shining Star Selection Committee, the selection of Marcie Newton as the 2019-20 School of Humanities Shining Star Award recipient.
Marcie joined the School of Humanities staff in March 2000. In her current appointment, she serves as administrator of the departments of Religion and Philosophy. Prior to this, she served as coordinator in the Office of the Dean, School of Humanities; center coordinator for the Center for the Study of Languages where she was later promoted to assistant director of CLS; department administrator of the Department of Art History; department administrator of the Department of Religion; and now serves as administrator for the separate departments of Religion and Philosophy.
Anita Norwig, assistant dean of the School of Humanities, noted that for years the School of Humanities asked Marcie to step in and reorganize administrative issues in departments, centers, and programs as staff left Rice. This has been challenging in many ways, but Marcie is always up for challenges and never disappoints. She gets the work done--regardless of what she's up against. This year we asked Marcie to pioneer a shared staffing model that has her in the role of administrator in two departments. She agreed to use her almost 20 years of Rice experience to provide upper level administrative support, guidance, and mentoring to both department chairs as well train, mentor, and supervise a new staff member. This model will allow both departments to flourish.
Elias Kifon Bongmba, the Harry & Hazel Chavanne Chair in Christian Theology, Professor of Religion, and Department of Religion chair said in his nomination: Marcie has worked carefully with Professor DeConick to organize the Department events, including fall, and end of year department awards dinner. The faculty decided to hold a reception at the Annual Meeting of the American Academy of Religion. Marcie worked with Professors DeConick, Clements, and myself to plan all the details. The result was an amazing inaugural reception for Rice at the AAR. Professor Clements tells me that there were about 70 people in attendance, including our illustrious alumni teaching throughout the country.
April DeConick, the Isla Carroll & Percy E. Turner Professor of Biblical Studies and former department chair of the Department of Religion nominated Marcie by saying: Whatever I may have achieved during my six years as chair, however the department may have grown or been strengthened was the result of Marcie working beside me. Nothing would have been done that was done without her. She did not just implement changes, she was my confidant. Together we would discuss possibilities, hash over pros and cons, and come to an agreement about how to proceed. More often than not, I left the implementation to Marcie who always knew who to contact, what technical issues needed to be addressed, how to manage the workload or problem, and when to follow through with the faculty. I found working with her so creative and so easy that being chair was fun. I don't think many other chairs can say that. But I loved coming to work every day because Marcie was there to support me and the other twelve faculty members in my department. And she did so with grace and kindness.
The School of Humanities Shining Star Award was created in 2017-18 to honor service excellence in the school. This staff-created award recognizes one School of Humanities staff member for outstanding work and overall performance in an academic year. The School of Humanities Shining Star "traveling trophy" resides in the office of the award recipient for the year. The recipient is also given a certificate, small cash prize, and the recipient's name is added to a plaque to be placed in the Humanities building foyer that recognizes all award winners. A committee comprised of the dean, associate dean, assistant dean, and the past year's award recipient comprise the committee that selects the recipient from faculty and staff nominations. Nominees must have been employed in the school for the last two years (as of July 1 of the nomination year). The request for nominations go out to all Humanities faculty and staff in the fall.