Rice Speech and Debate Ends Spring with 62 awards and Divisional National Championship in Speech, 2nd in Nation in Debate

The Spring 2023 semester was busy and successful for Rice's undergraduate forensics competitors. The team wrapped up its first full year of normal in-person completion with a President's Division III National Win at the National Forensic Association Championship Tournament! While the team did compete at a couple of virtual tournaments, the mostly in-person 2022-23 season was a welcome change from the pandemic years. The students represented Rice with distinction as usual and coach Shannon LaBove was awarded The National Speech Tournament's highest honor. Results from multiple events are listed below as well as internal team awards presented last week at the team's end-of-year banquet.

Mile High Swing January 6-8, UT-Tyler, Tyler, TX

Part 1
Max Renteria/Arjun Surya
Quarterfinalists, Varsity Debate

Manna Trevino/Kelly Yang
Quarterfinalists, Varsity Debate

Liana Awe/Nikki Stancik
Octafinalists, Varsity Debate

Anna Phan/Kyle Sanderfer
Octafinalists, Varsity Debate

Max Renteria
4th Overall Debate Speaker

Arjun Surya
7th Overall Debate Speaker

Part 2
Max Renteria/Arjun Surya
1st Place Varsity Debate
Max Renteria
10th Overall Debate Speaker

Anna Phan/Kyle Sanderfer
Octafinalists, Varsity Debate

UNCC Charlotte Motor Speedway, January 28-29, Charlotte, NC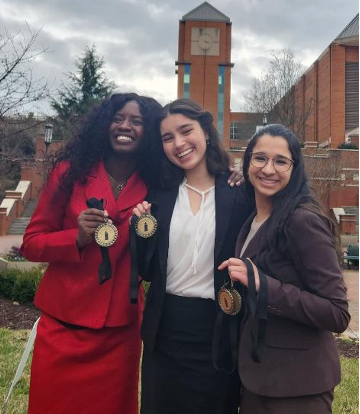 Shay Olaifa, Chloe Pesqueira, Maya Adhikari at UNCC

Part 1
2nd Overall Sweepstakes
Taylor Gilliam
1st Program Oral Interpretation
3rd Poetry Interpretation
5th Persuasive Speaking
Maya Adhikari
2nd Communication Analysis
4th Persuasive Speaking

Shay Olaifa
1st Dramatic Interpretation

Chloe Pesqueira
3rd Persuasive Speaking

Part 2
4th Overall Sweepstakes
Chloe Pesqueira
1st Persuasive Speaking

Maya Adhikari
2nd Persuasive Speaking
3rd Informative Speaking

Shay Olaifa
2nd Dramatic Interpretation

Concordia University Irvine, Irvine, CA January 28-29
Kyle Sanderfer/Anna Phan
Quarterfinalists, Varsity Debate

William Wang/Arjun Surya
Octafinalists, Varsity Debate

Arjun Surya
9th Overall Debate Speaker
Texas Intercollegiate Forensics Association/Bobcat Classic February 3-5, San Marcos, TX
Part 1
Maya Adhikari
2nd Communication Analysis
5th Persuasive Speaking

Kevin Barry
6th Informative Speaking

Part 2
Kevin Barry
2nd Persuasive Speaking
5th Informative Speaking
Maya Adhikari
3rd Informative Speaking

Cornell University February 18, Ithaca, NY
Taylor Gilliam
1st Persuasive Speaking
2nd Informative Speaking
Bowling Green State University Pirate Swing (Virtual)
Part 1
Maya Adhikari
1st Informative Speaking

Part 2
Taylor Gilliam
2nd After Dinner Speaking
Jazmine Castillo
5th Poetry Interpretation
5th Prose Interpretation

Kevin Barry
6th Informative Speaking
AFA-NST District III Tournament (Virtual)
Kevin Barry
1st Informative Speaking
Maya Adhikari
1st Persuasive Speaking

Taylor Gilliam
2nd After Dinner Speaking
Maya Adhikari was elected by her fellow competitors from other schools as District III Student Representative
98th Battle of Flowers Oratorical Contest, San Antonio, TX, February 24
This is the oldest college and university-level speaking contest in Texas.
Jazmine Castillo 2nd Place
National Parliamentary Debate Association National Championship Tournament, University of the Pacific, March 24-27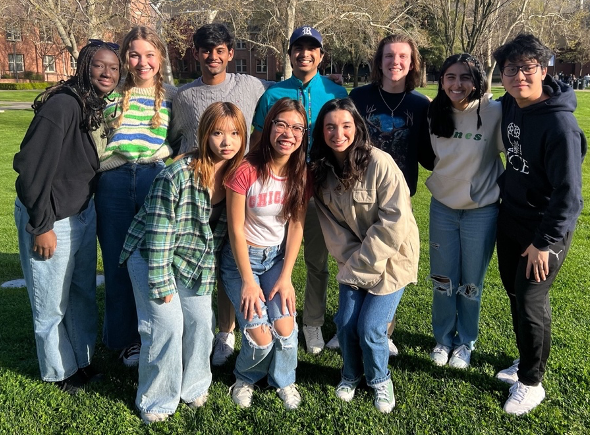 Liana Awe, Nikki Stancik, Arjun Surya, Max Renteria, Kyle Sanderfer, Rija Naqvi, William Wang, Kelly Yang, Anna Phan, Manna Trevino at NPDA

Team Awards
2nd Open Season Sweepstakes
2nd Tournament Sweepstakes
3rd Varsity Season Sweepstakes
4th JV Season Sweepstakes

Anna Phan/Kyle Sanderfer
Quarterfinalists, Varsity Debate

Max Renteria/Arjun Surya
Octafinalists, Varsity Debate

Max Renteria
5th Overall Debate Speaker

Kelly Yang
7th Overall Debate Speaker

Kyle Sanderfer
10th Overall Debate Speaker

Anna Phan
11th Overall Debate Speaker

Arjun Surya was elected by his fellow competitors from other schools as National Student Representative
American Forensic Association National Speech Tournament, Santa Ana, CA April 1-3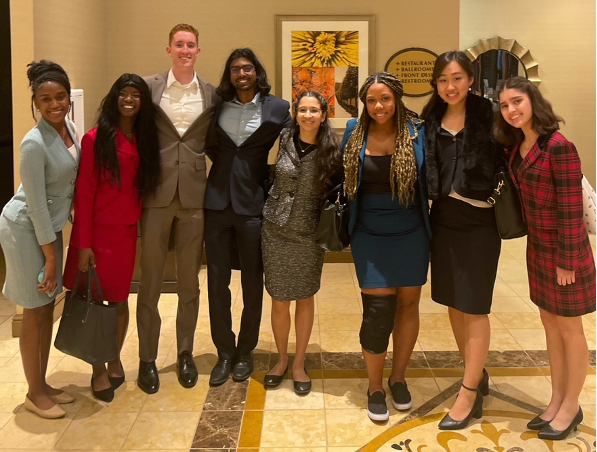 E'Kaiijah Turner, Shay Olaifa, Kevin Barry, Pranav Nagajothi, Maya Adhikari, Taylor Gilliam, Britney Hsu, Chloe Pesqueira at AFA-NST

Overall Sweepstakes: 17th

Taylor Gilliam
Selected for 2023 All-American Team
3rd Persuasive Speaking
Semifinalist, Prose Interpretation
Quarterfinalist, Program Oral Interpretation
Quarterfinalist, After Dinner Speaking

Pranav Nagajothi
Quarterfinalist, Extemporaneous Speaking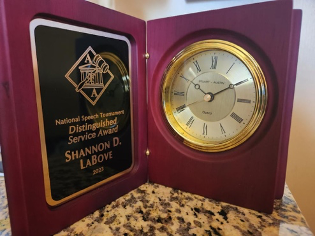 Associate Director of Forensics Shannon LaBove was selected for the 2023 Distinguished Service Award, The NST's highest award, it recognizes her decades of service and leadership in the forensics community.

National Forensics Association, National Championship Tournament, Bradley University, Peoria, IL April 13-17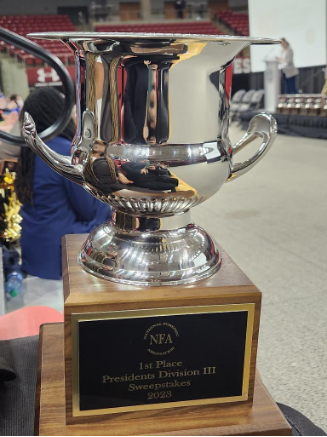 Team Award
1st Place President's Division III Sweepstakes, National Champion

Taylor Gilliam
Semifinalist, Informative Speaking
Quarterfinalist, Persuasive Speaking
Quarterfinalist, Program Oral Interpretation
Octafinalist, After Dinner Speaking
Octafinalist, Prose Interpretation


Internal Team Awards
The team celebrated the end of the year with internal awards at the annual banquet. Most of these awards have a long history and recognize various kinds of excellence over the course of the year. Below are this year's winners.

Lifetime Membership Award: Jazmine Castillo
Lifetime Membership Award: Taylor Gilliam
Speaker of the Year-Speech: Taylor Gilliam
Speaker of the Year-Debate: Max Renteria
Most Improved Speech Competitor: Maya Adhikari
Most Improved Debater: Anna Phan
Newcomer of the Year in Speech: Chloe Pesquiera
Newcomer of the Year in Debate: Kelly Yang
Team Player-Speech: Kevin Barry
Team Player-Debate: Nikki Stancik
J. Newton Rayzor Prize in Forensics
Two new prizes were given at this year's banquet. This is the inaugural year of the J. Newton Rayzor Prize for Forensics, an endowed cash prize for recognizing demonstrated excellence and outstanding contributions to forensics at Rice. The award memorializes J. Newton Rayzor and his achievements in forensics during Rice's formative years. One prize is awarded in Speech and one in Debate each year.

This year's winner in Speech is senior Taylor Gilliam, 3rd in the nation in Persuasive Speaking at the NST and the driving force behind Rice's President's Division III National Championship at NFA. Taylor is respected throughout the nation for her talent and use of competition speeches as forums for genuine advocacy. Her mentoring work with younger competitors on the team, competitive success, and commitment to the power of rhetoric and performance to challenge, change, and heal represent Rice Speech and Debate with true excellence.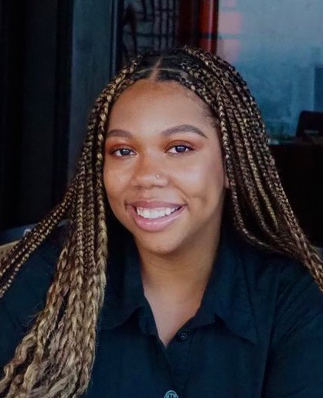 Max Renteria, a junior, is the Debate winner for 2023. Max was half of the national championship team as a sophomore in debate in 2022 and is this year's 5th overall debate speaker at the national championship. Max is known throughout the nation for his talent and tremendous work ethic. His leadership, commitment to learning, and competitive success make him a true representation of what Rice Speech and Debate strives to be.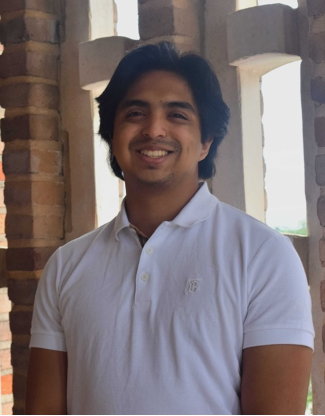 Saying Goodbye to Seniors
Taylor Gilliam and Jazmine Castillo will graduate this year, after successful careers with the team. We wish them all the best in the future and look forward to their return to events as esteemed alumni!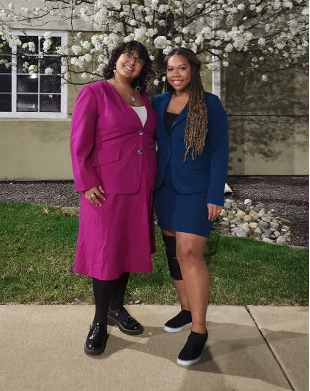 Please join us in congratulating these academic competitors! This concludes competition for the year. The team will next compete in the Fall 2023 semester. Rice Speech and Debate is housed in the School of Humanities and is coached by David Worth and Shannon LaBove. For more information, please visit humanities.rice.edu/speech-and-debate.