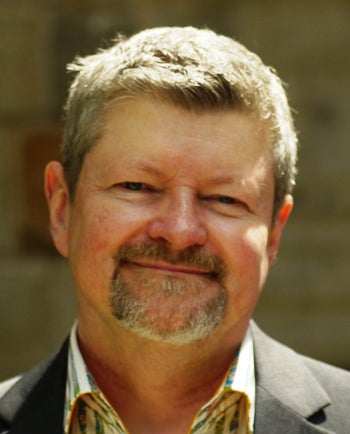 Chauncey is the Samuel Knight Professor of History and American Studies at Yale, where he is also the co-director of the Yale Research Initiative on the History of Sexualities and past chair of the History Department and of LGBT Studies. He received his doctorate in history from Yale in 1989 and then taught for 15 years at the University of Chicago, as well as at Rutgers, New York University and the École Normale Supérieure in Paris, before assuming his current position in 2006. In 2012 he was awarded Yale's Sidonie Miskimin Clauss Prize for Teaching Excellence in the Humanities.
Chauncey is best known for his book "Gay New York: Gender, Urban Culture and the Making of the Gay Male World, 1890-1940" (1994), which won the Organization of American Historians' Merle Curti Prize for the best book in social history and the Frederick Jackson Turner Prize for the best first book in any field of history, as well as the Los Angeles Times Book Prize and the Lambda Literary Award. He has also published "Why Marriage? The History Shaping Today's Debate Over Gay Equality" (2004) and co-edited three books and special journal issues. He is currently completing another book, "The Strange Career of the Closet: Race, the City, and Gay Culture and Politics from the Second World War to the Gay Liberation Era."
Since 1993, Chauncey has participated as a historian in more than 30 gay rights cases, including five that reached the Supreme Court. He organized and was lead author of the historians' amicus brief in Lawrence v. Texas (2003), which the court cited in its decision overturning the nation's remaining sodomy laws. He also testified as an expert witness on the history of anti-gay discrimination in Romer v. Evans (1996) and the two same-sex marriage cases decided in 2013: Hollingsworth v. Perry, which invalidated California's Proposition 8 and restored the right to marry to that state's gay couples, and Windsor v. United States, which struck down the core of the Defense of Marriage Act. Two years later he prepared the amicus brief on the history of anti-gay discrimination submitted by the Organization of American Historians, which the Supreme Court cited in its opinion in Obergefell v. Hodges, the 2015 case that established the right of same-sex couples to marry nationwide.
He has also served as historical consultant to several major public history projects, including exhibitions and lecture series at the New York Public Library, Chicago History Museum and New-York Historical Society and several documentary films. He is the recipient of fellowships from the John Simon Guggenheim Foundation, the National Humanities Center, the American Council of Learned Societies, the Rutgers Center for Historical Analysis and the Center for Scholars and Writers at the New York Public Library.